Electrical Installations
–
Energy Saving Lighting
Motor and Motor Controls
Computer Circuits Boards
Electrical Maintenance & Repairs in Karachi Pakistan
–
Troubleshooting and Repairs
Maintenance Contracts
Replace Lamps and Ballasts
Complete Earthing System
–
Electrical Testing
–
Ground Resistance Testing
Mugger Testing Of Cable & Wire
Branch Circuit Analyzer
Infrared Scanning
Circuit Tracing
Voltage, Ampacity & Resistance Testing
All Kinds Of Electrical Works
Electrical Maintenance Company in Karachi Pakistan (Yaseen & Sons) has established itself to meet all your (Non-Residential) Industrial, Commercial and Institutional Electrical needs. Yaseen sons Electrical Maintenance in Karachi Pakistan has been providing expert service since 1984.
WIRING AND CONNECTION MAINTENANCE
Clean Conductors, Terminals, & Connectors Of All Corrosion
Tighten Terminals & Connectors Including Breaker, Transformer, & Contractor Connectors
Check The Equipment Grounding System Including Conduit End Bushing Connections, Bonds, Equipment Grounding Conductors, Enclosure Grounding Connections, & Pole Grounding Connections
Check The Grounding Electrode, Grounding Electrode Conductor, & Associated Connections
Check Conductor Insulation For Damage, And Repair If Necessary
Replace Deteriorated Or Missing Conductor & Terminal Identification Markings
Check Photocell
Check Timers
Check Contractors
Megger Test Any Illumination Circuits
Replace Deteriorated Or Missing Service Identification Markings
Check Control Transformer On 480 Volt Services
Check Test Switch
Check Heater & Thermostat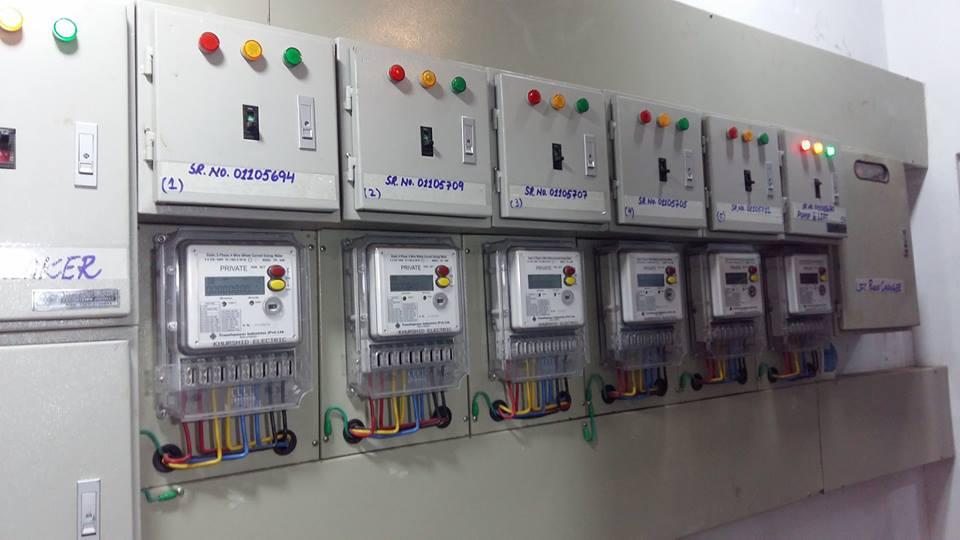 REVIEWS
We offer honest and reliable estimates, and we like to think we do it right. But, don't just take our word for it–our customers give us rave reviews!
Whether it's our quick, quality, friendly service or the honesty and value we bring to every interaction, our customers love us.
We're famous for:
Timely, Quality Electrical Installation
Friendly Service
Honest cost estimates
Trouble free electrical installations
We offer a wide range of Electrical services in Karachi Pakistan that includes electrical wiring, electrical engineering, electricians, and ground testing. We have been providing electrical wiring, electrical engineering, electricians, and ground testing to our commercial & industrial customers with pride since we started our business.
Serving the (Non-Residential) Industrial, Commercial, and Institutional customer, brings technical expertise and on time attention to every job. Working together with our customers to insure an efficient and trouble free electrical installation.
All electrical systems require periodic maintenance in addition to non-scheduled maintenance caused by unpredictable events such as storms, accidents, and equipment failure. The intent of periodic maintenance in Karachi Pakistan is to keep the system operating at an acceptable level of service to the public. Certain maintenance activities are common to all systems, regardless of type. These activities should always be performed on the cycle applicable for the system. These activities are defined as follows: